Runa Gustafsson
I have a private office in central Stockholm where I practice psychotherapy. My practice is multi-modal, with an emphasis on psychodynamics and the body as my main orientation.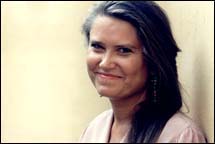 My studies and clinical experiences in somatic psychology and psychotherapy, Eastern and Western pscyhology and psychotherapy, mindfulness meditation and rolfing inform an integral and existential working approach.
I offer psychotherapy, counseling, and body-oriented psychotherapy.
Education
Licensed psychologist by the Swedish National Board of Health and Welfare, Uppsala University, Sweden
Licensed psychotherapist by the Swedish National Board of Health and Welfare, Psykoterapiinstitutet, Karolinska Institutet, Sweden
Masters Degree in East-West Psychology at the California Institute of Integral Studies, CIIS, in San Francisco, California, USA.
Certified Advanced Rolfer at the Rolf Institute of Structural Integration in Boulder, Colorado, USA
Continuing education in bodyoriented psychology and psychotherapy in Sweden and internationally. Continuing education in various somatic therapy related techniques including "Somatic Experiencing" with Peter Levine (trauma).
Studies and practice in sattipathana meditation (mindfulness- and insight meditation) since 1982.
Languages: Swedish, English, Sign Language.
Besides psychotherapy, I also work with rolfing®. See www.runarolfing.se